Careers at i-bitz
React Native Dev.
rapid de
Ask yourself if what you are doing today is getting you closer to where you want to be?
Drop your reume!

React Native Developer
We need React Native developers to build apps that feel truly native. You should focus on the front end of the product, also adept at understanding the API services and infrastructure with which the app needs to integrate.
Job Description
We are looking for a React Native developer interested in building performant mobile apps on both the iOS and Android platforms. You will be responsible for architecting and building these applications, as well as coordinating with the teams responsible for other layers of the product infrastructure. Building a product is a highly collaborative effort, and as such, a strong team player with a commitment to perfection is required.
Responsibilities
1. Build pixel-perfect, buttery smooth UIs across both mobile platforms.

2. Leverage native APIs for deep integrations with both platforms.

3. Diagnose and fix bugs and performance bottlenecks for performance that feels native.

4. Reach out to the open source community to encourage and help implement mission-critical software fixes—React Native moves fast and often breaks things.

5. Maintain code and write automated tests to ensure the product is of the highest quality.

6. Transition existing React web apps to React Native.
Experience / Education
Not specific or we are not care
Working Site
i-bitz HeadQuarter, Bangkok
Spatial Innovation Lab - KKUSP , Khon Kean Province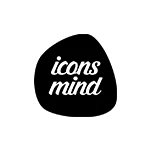 Carrers at i-bitz
If you are looking to standing at the geospatial technology's edge, here is your playgroud. here is your garage. In our culture, we dont care your degree or university. If you are love spatial technology, we are welcome to meet you at our office.
Fulltime
Software Engineer
Spatial Innovation Lab - KKUSP , Khon Kean Province
View Posting
Fulltime
FrontEnd Developer
Spatial Innovation Lab - KKUSP , Khon Kean Province
View Posting